Compostel'Bus Price Table for 2023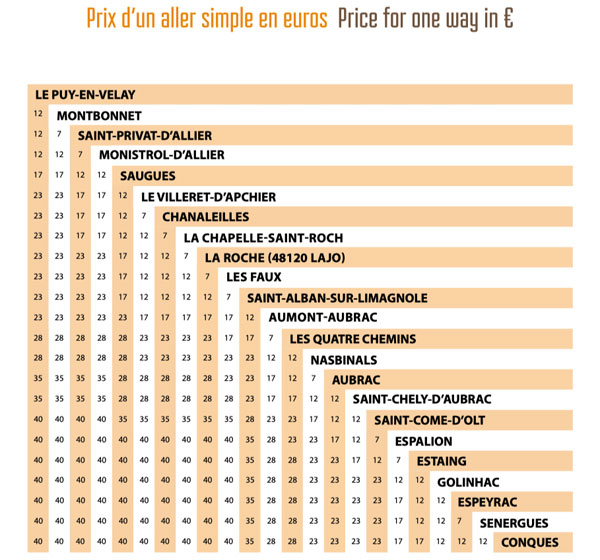 Special Rates :
50% discount for children under 12
10% discount for groups of 5 people and more

If you are a larger group of 15 person and more, please contact us for a special quote.

Be Carefull, book your ticket in advance...
Online bookings close the day before the ride at 23.59pm
You can call us on 04 71 02 43 23 for last minute booking

Where can you buy Compostel'Bus tickets ?
Here on this website

In one of our selling points

Directly on board according to availability
Cancellation policies
Tickets are refundable until the day before your ride. Your debit or credit card will be refunded automatically within 72H. If you have bought your ticket in one of our selling points, please contact them directly.